A collection of sculptural aluminium furniture. Foli originated from a brief to suit a florist's store-front. It needed to engage and connect audiences outside to the wide range of flowers on display.

This project explored the various radii and machine aided tools needed to create a soft wave effect out of aluminium. These pieces are all made by hand by local fabricators who are a family owned and run business.

The design focuses on craftsmanship and sculptural elements in everyday pieces of furniture whilst engaging colour in the home and encouraging an optimistic/playful mood for the users space. Foli is inspired by garden palettes and form, in particular their ability to catch your attention through colour combination.


︎

Foli comes in the four colours listed below. Custom colours are available, if you are after a custom Foli colour please get in touch via email - hello@laurenleahaynes.com

Size : Stool - H 408mm W 404mm
Coffee Table - H 360mm W 996mm L996mm
Material : Aluminium, Powder Coat
Colours - Sky Blue, Wineberry, Lavender and Cream (One Pictured raw)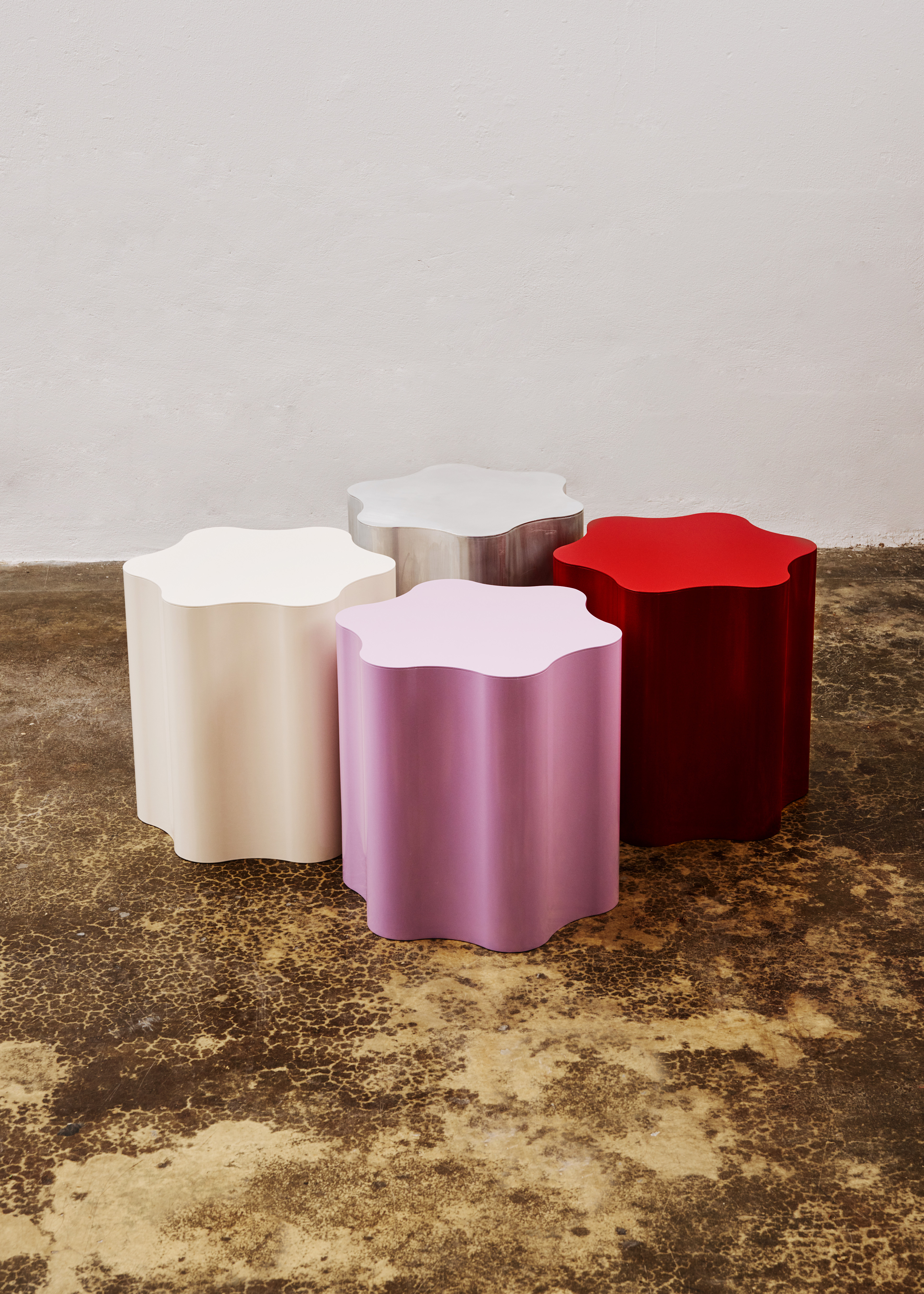 LLH x JOLIE LAIDE COLOURS ︎︎︎