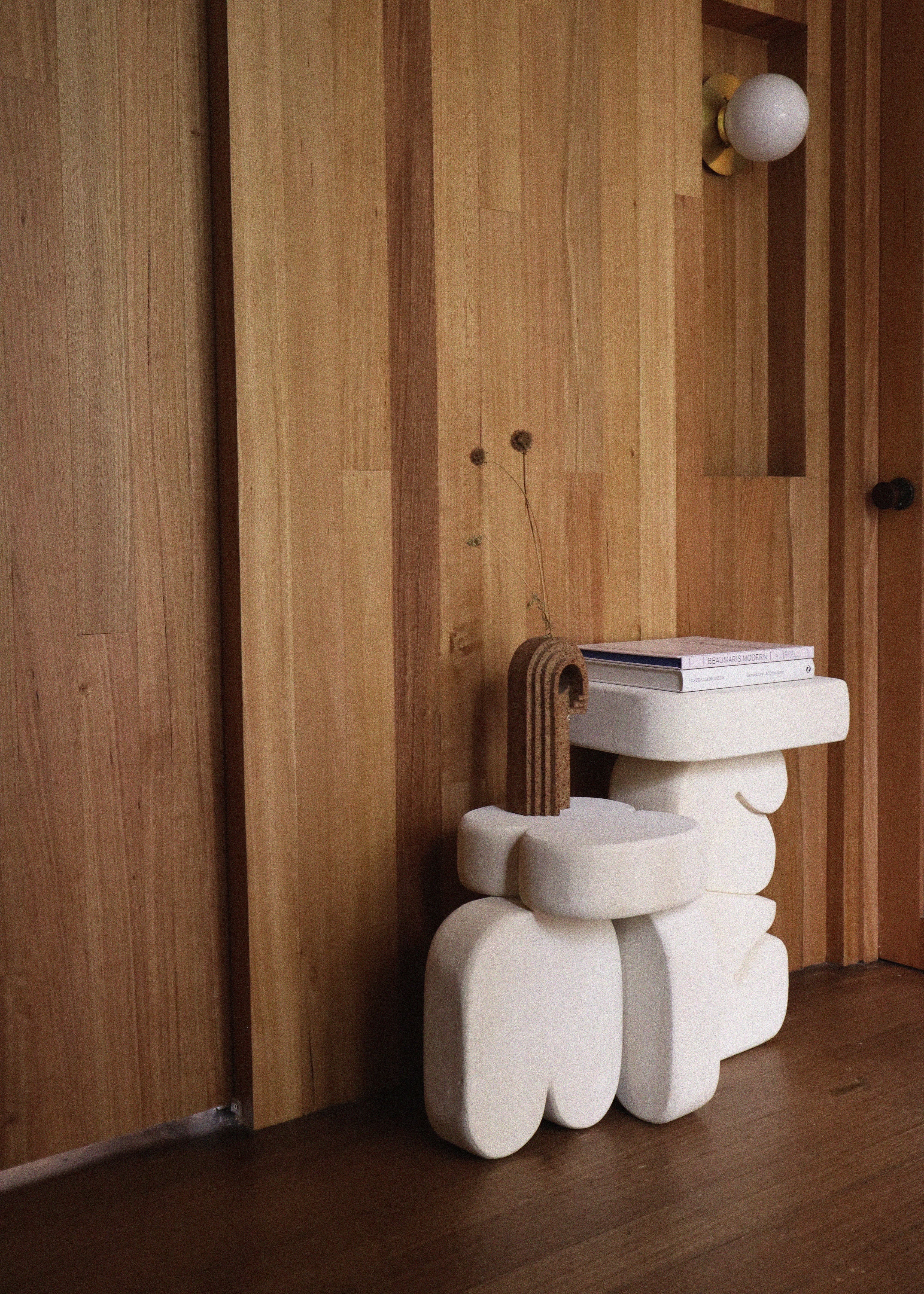 ︎
With intersecting curved lines, the Lotti side table is hand sculpted from limestone, following a simple, fun, and functional design. The top of Lotti is twice-sealed against moisture, liquids, and use, making it strong enough to serve as a table.

Despite its practicality, Lotti remains a sculptural piece that can stand alone and capture attention for its unique application.

The pieces that makeup Lotti are handcrafted and made to order without using machinery or power tools, making each one truly unique.
︎

The use of placemats is still strongly recommended with Lotti.

If you are interested in a custom project, please get in touch for availability and to discuss your idea.
Size : Table Top - 30cm x 30cm, Height 35cm
Material : Limestone, Sealant (dries to a natural finish)