MULTI



MULTI Use ︎ MULTI Life ︎ MULTI Colour ︎ MULTI Plastic

This project was an exploration into recycled plastics and closed loop production. MULTI has taken its form from a previous project by Lauren called Foli and has been reimagined to suit a no-glue assembly brief. The layered and stacked design consists of a total of 17 components wich can be textured and come in different colour comibinations.


︎

MULTI is a recycled side table made from clear and coloured HDPE milk and juice bottles, caps, bottle neck rings and labels.

MULTI may be small in size but makes up for it in plentiful colour combinations as a result of the recycled household plastics. The petit design allows for maximum material usage per sheet and therefore minimises material waste and demand making it more economical and environmentally friendly.

You can choose from two grades of recycled material, one is made predominately from clear bottles with a small percentage of coloured items consisting of bottle lids and caps (pictured as a coaster below). The second grade is pictured as the stool and is made predominately from coloured items with texture and depth.

MULTI is recyclable and therefore is a closed loop, sustainable design. There is minimal use of adhesive due to its CNC milled 'Tight Squeeze' assembly. MULTI can be made with castors if desired or with small flower shaped feet.





If you are interested in MULTI, please get in touch via hello@laurenleahaynes.com.
Size : W35cm x L35cm x H39cm

Material : Recycled High Density Polythylene + Polypropelene Consumer Waste.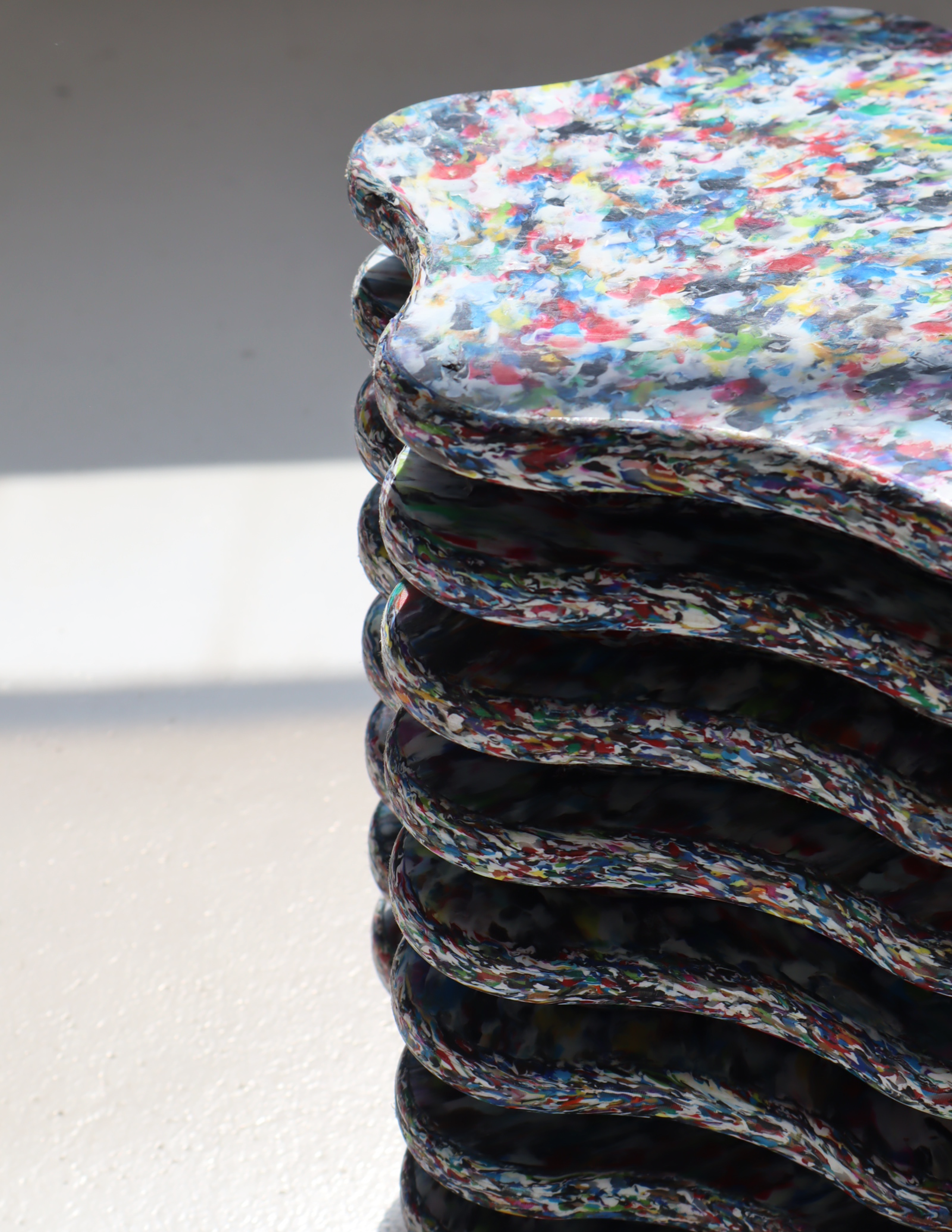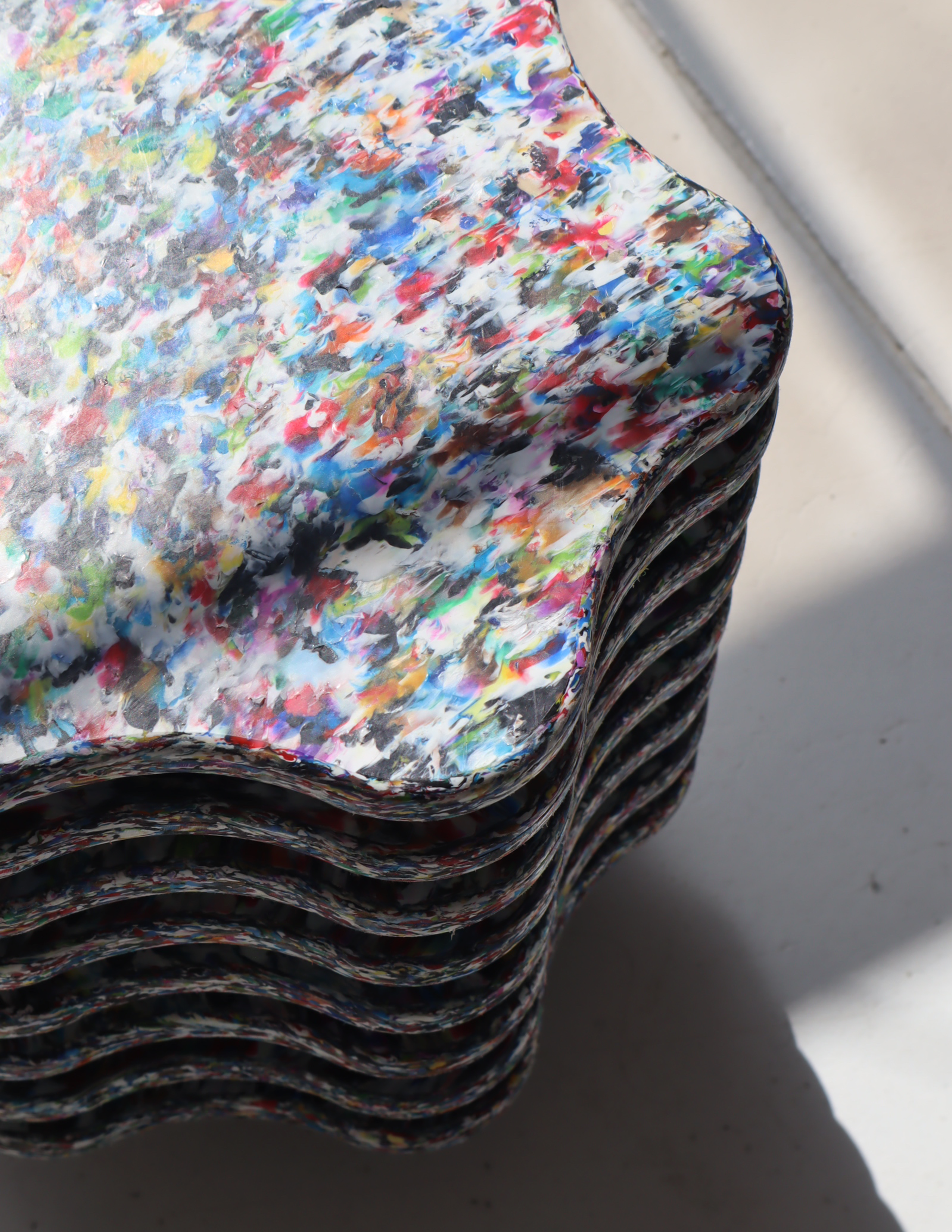 LLh Coaster Sets made originally out of the waste areas on the sheet MULTI is cut from.